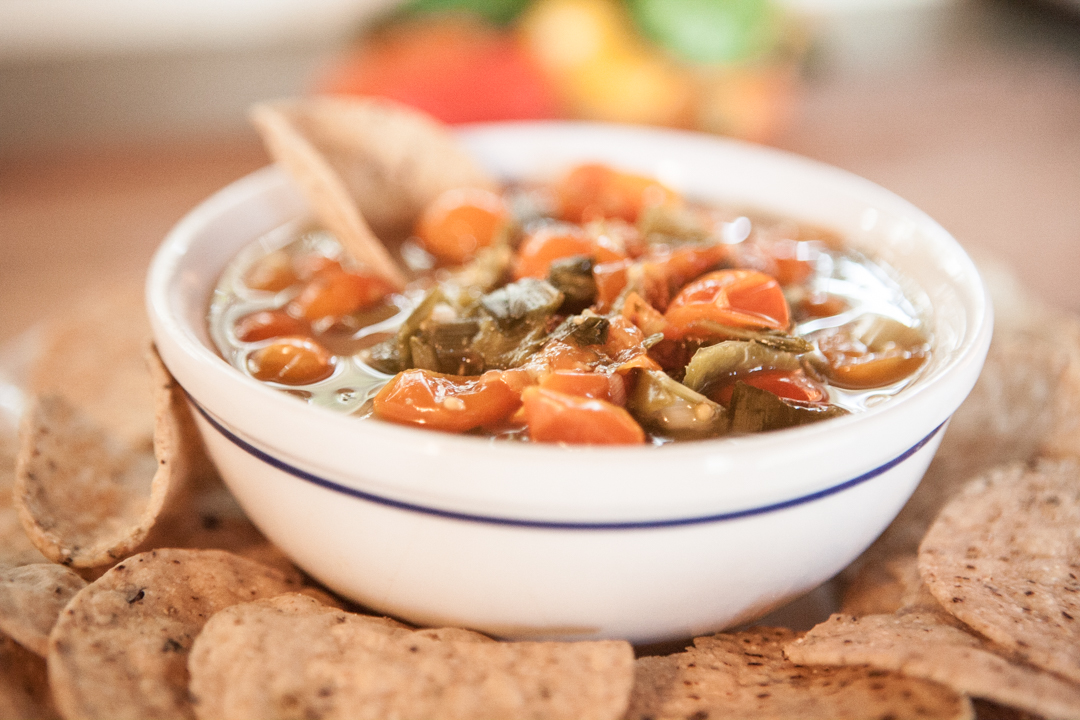 At the recent Farm to Fermentation festival which I attended in Santa Rosa, CA, I attended a presentation by Trish Carty (www.keepthebeet.wordpress.com) who was teaching a class on fermenting salsa using an airlock lid for a mason jar. While she added probiotic powder to create a quick fermentation and get immediate pro-biotic benefit, I allowed for a natural fermentation. Trish is a certified GAPS (Gut and Psychology Syndrome) practitioner and adding probiotic powders to foods is a common practice in that regimen. The GAPS protocol focuses on gut health as a path for healing various diseases.
I used an airlock in making this recipe but you could use whatever method you feel most comfortable with. Since you won't be able to submerge all the ingredients (since there isn't a brine separate from the salsa ingredients, it's best to use an airlock, a fermenting crock with a water moat at the top, or perhaps you could use an Ultimate Pickle Jar kit.
The salsa came out perfectly tangy and tasty. It's so simple to ferment using an airlock. Here's a link for some airlocks which I like which fit on mason jars. I wrote a separate post to answer the question: "How Do I Ferment with an Airlock?", but this recipe should explain the basics of making this delicious salsa.
Preparation Time: 10 minutes
Fermentation time: 5 days weeks
Yield: 1 1/2 cups
Ingredients: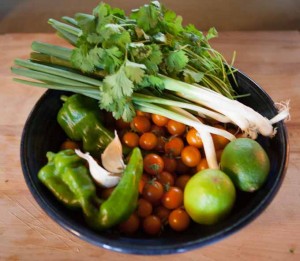 1 pint golden cherry tomatoes – cut in half
5 green onions – cut into small discs
1/4cup cilantro with stems removed
Juice of 2 limes
1 small green pepper (or several small padrone peppers), cut into small chunks
2 cloves garlic – diced
1/2Tbsp salt
Directions:

Rinse and gently clean the ingredients
Prepare the ingredients as described in the ingredients section above
Combine all ingredients and place all ingredients into a mason jar – I used a 1 1/2 pint size jar but it will all likely fit into a 1 pint size as well
Place the airlock lid over the top
You could also pack the mason jar completely full (see image below) with no space remaining at the top and loosely screw the top on to allow for pressure to escape. If you do this, place a dish under it to catch the runoff.
In either case, wait 3-5 days and enjoy. You'll notice a nice tang to the salsa when it's ready.
Honestly, this was some of the best salsa I've ever eaten. I also waited until I was almost done eating it and then packed the jar again with more tomatoes, peppers, onions, some parsley, and got it started again, using some of the active culture to quickly inoculate the next batch. Yum.