How Do I Ferment with an Airlock?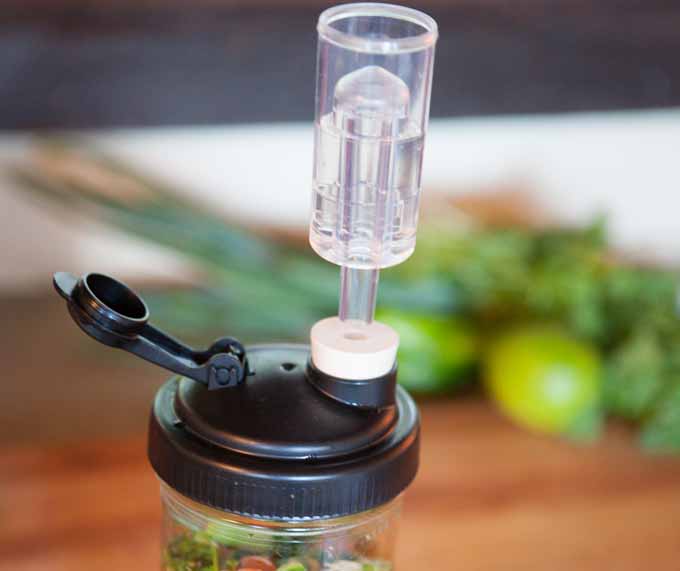 The key to fermenting foods is to create an environment conducive to the health of beneficial bacteria and detrimental to that of unwelcome microorganisms. In order to create that environment, we generally rely on 3 things:
an anaerobic environment
salt to inhibit the growth of various bacteria
a physical barrier (lid, cloth, etc) to block invaders from settling in and populating your fermentation.
Fermenting in a jar with a lid and an airlock serves multiple purposes by providing a physical barrier while also allowing gasses to escape. As gasses are generated from the fermentation, oxygen flushes from the container so that eventually the container simply contains the gasses produced by the fermentation, commonly hydrogen, methane and carbon dioxide. With these protections present using an airlock, it is not strictly necessary to have all the ingredients fully submerged under a brine. Thus, non-submerged fermenting foods such as salsas, mustard, lox, horseradish, and lime pickle become much more consistent and problem free throughout the fermentation.
These lids from Amazon work fine. Or these.
The more i use an airlock, the more sold I become on the concept. They simply help to prevent many of the problems that can occur during the fermentation process. If you don't have one, don't panic and stop fermenting, but I would definitely recommend getting some to make your fermenting even more simple and dependable. Happy fermenting!